1927 Ford Hot Rod For Sale
---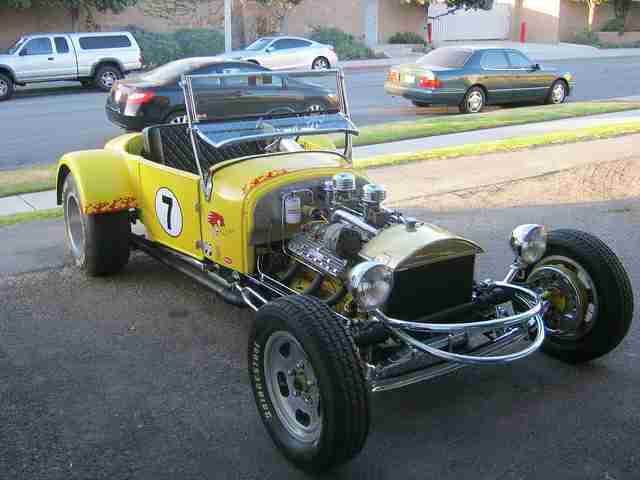 This Southern California based Hot Rod is a pretty unique machine.
The construction of it was started over 30 years ago by a local guy, and the car was driven
maybe 30 hours since completion, if that.
It was a long time, labor of love project that is now back on the road and ready for fun.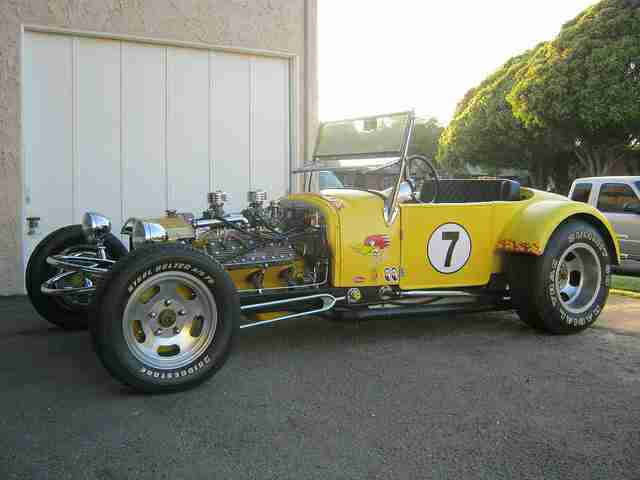 A lot of "old school" parts were used in the build and the end result is a very unique ride.
The engine is a 1947 Ford V8 Flat head with Evans finned aluminum heads and Al Sharp manifold with dual carbs.
The car is registered as a 1947 Ford based on the age of the engine.
The body is all steel, not some fiberglass deal and there was a ton of chrome and detailing done to make it
really shine.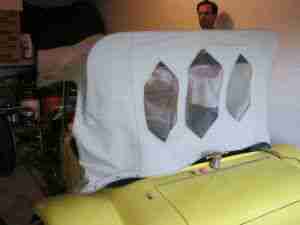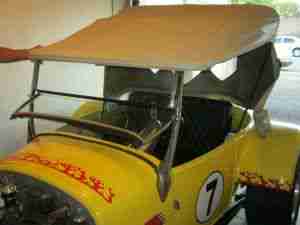 The car does have a top that can be fitted if desired, the current owner preferring to leave it off for fun in the sun.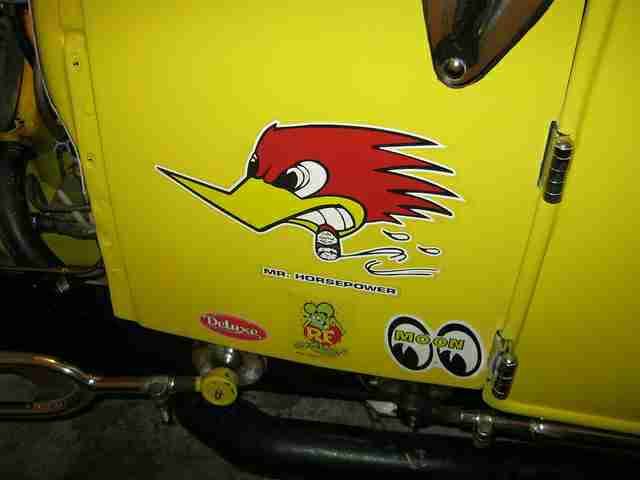 A variety of vintage speed decals adorn the body.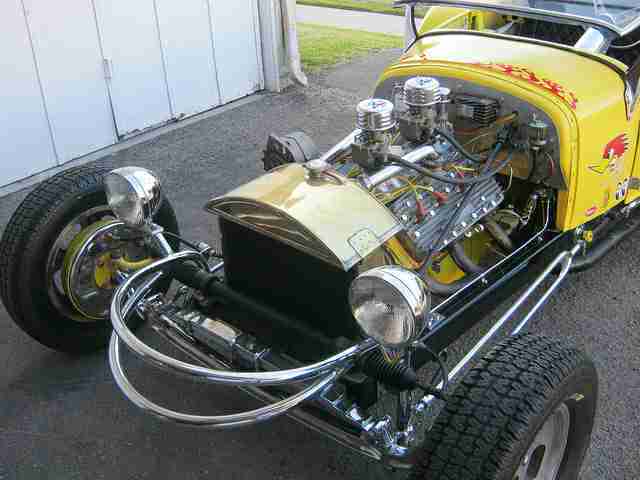 The custom chroome tube front bumper is pretty wild
as is the fully chromed front suspension and polished brass radiator.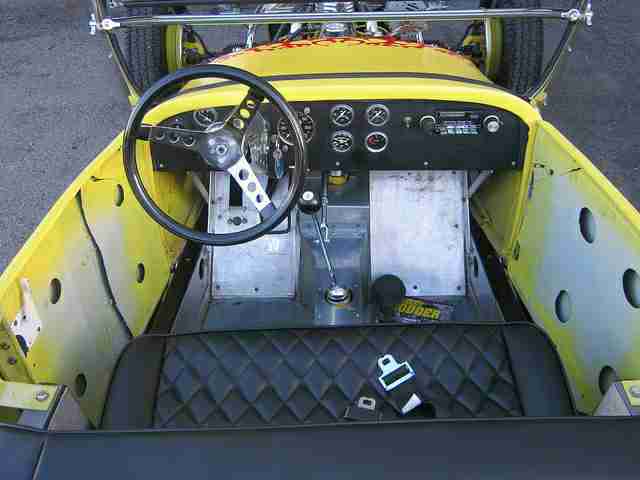 The interior is spartan and simple in the purest form...the dash is well filled with instrumentation
and a radio as well. Aluminum floor boards and a black vinyl diamond tuck seat.
Its a three speed trans with floor shifter.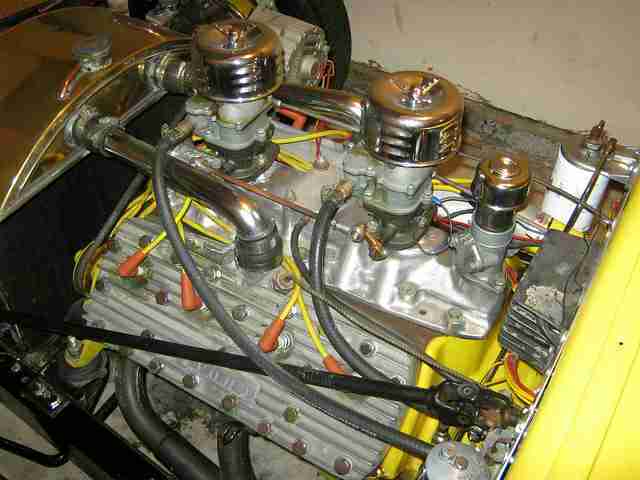 The engine is the sweetest part...there is simply nothing like a flathead Ford...especially
a hopped up one! And the look is unbeatable as well.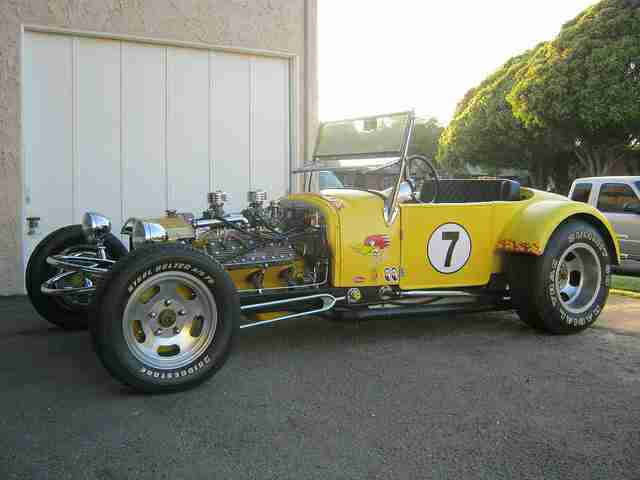 The over all style of the car is a bit of a 60's 70's vibe with the slotted mags and raised white letter tires.
You could spray it flat black and blend right in with the Rat Rod crowd, but I think it is a lot more fun
just like it is. With the numbers and stickers and bright colors it looks like a toy you would have played with as a kid
....but this one is "Life Sized!"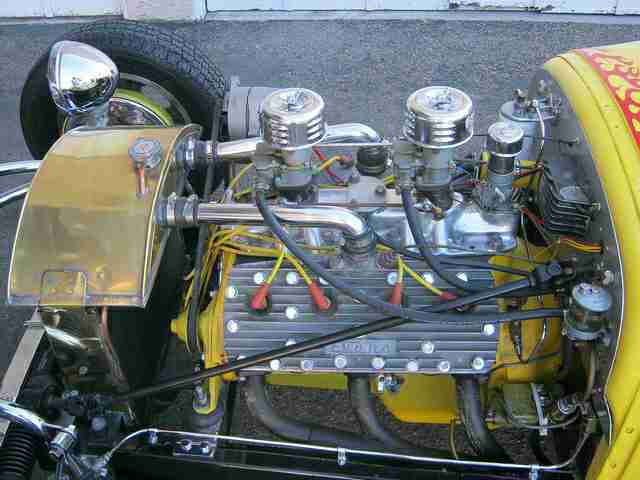 That flathead with the headers sounds pretty mean!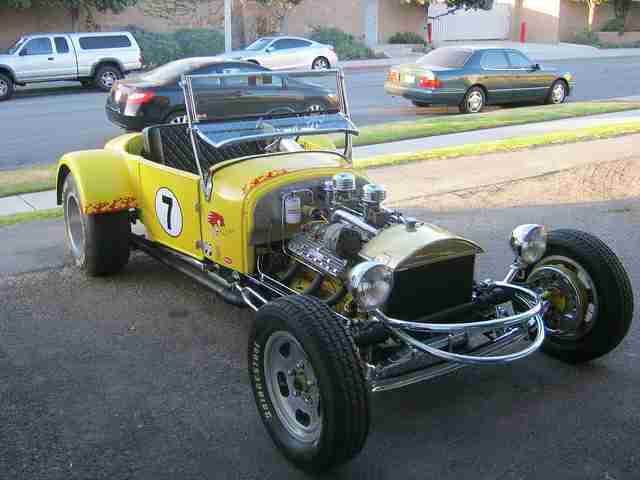 The windshield with its adjustable panes allows for some wind-in-the-face motoring that is literally a "blast".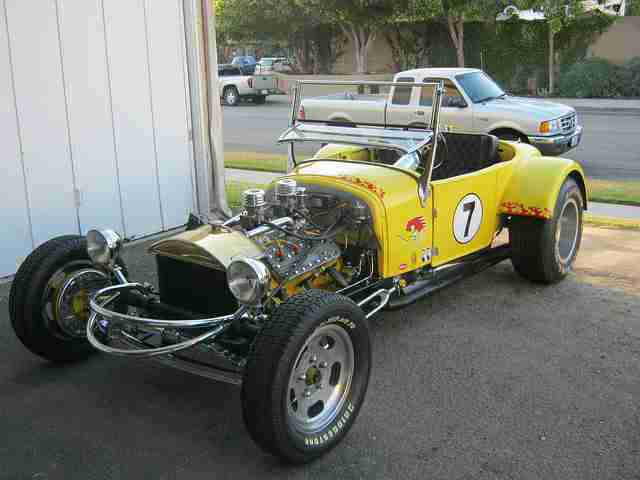 You could take it and do a wide variety of things to personalize it and make it your own.
I think if it was mine I might get one of those Track T style noses for it and maybe some cycle fenders up front...
Its a fun car just as it is...but most of us car guys like to fiddle with our toys a bit...and this would be great for that!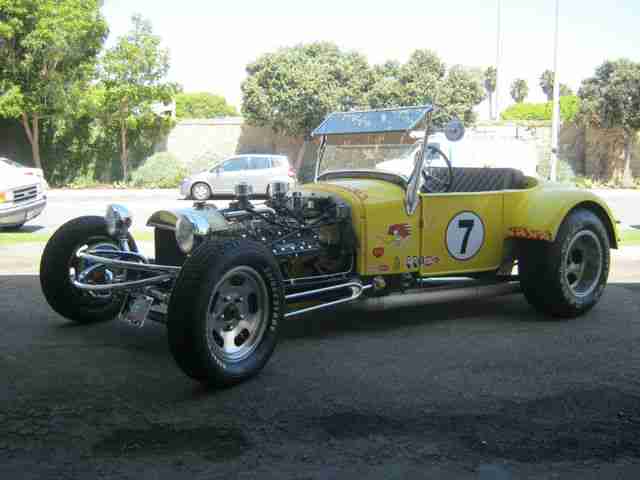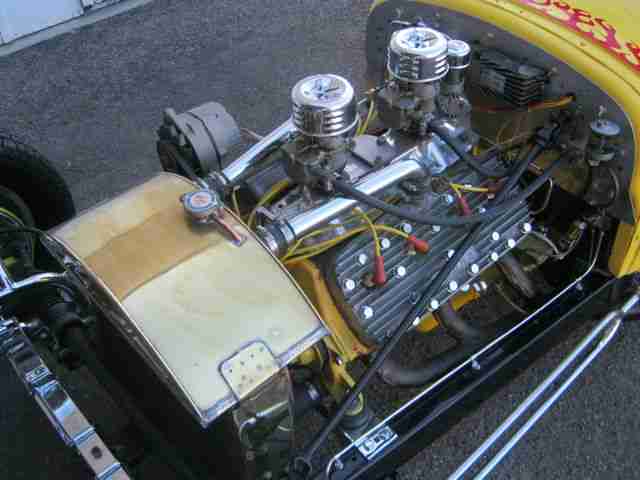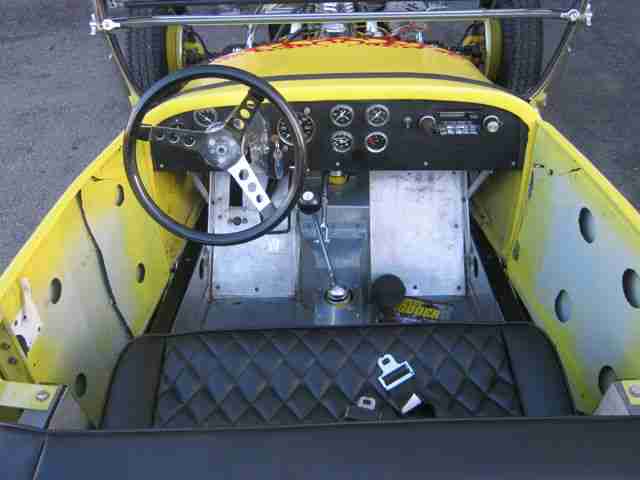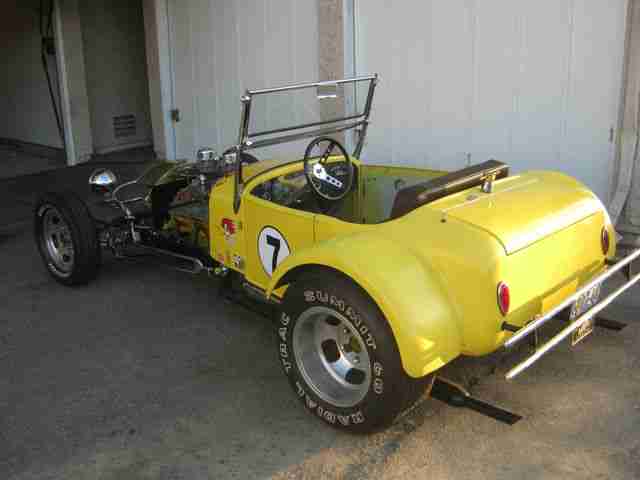 The back of the body is great...keep in mind this is steel...not glass!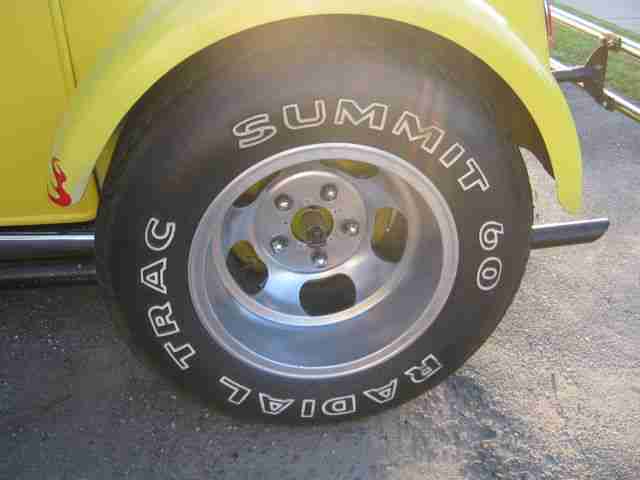 Cool wide slotted mags.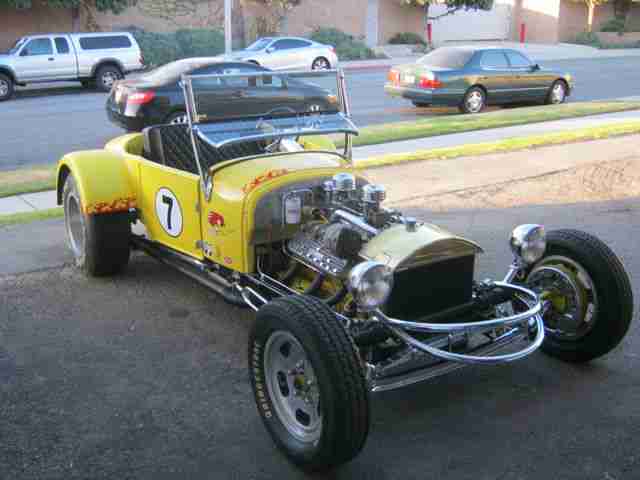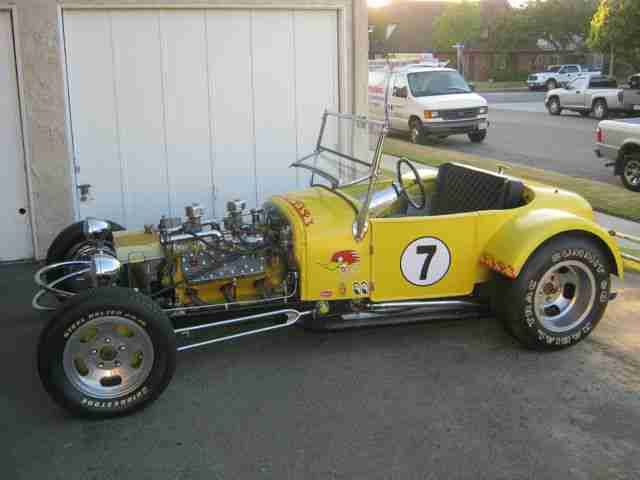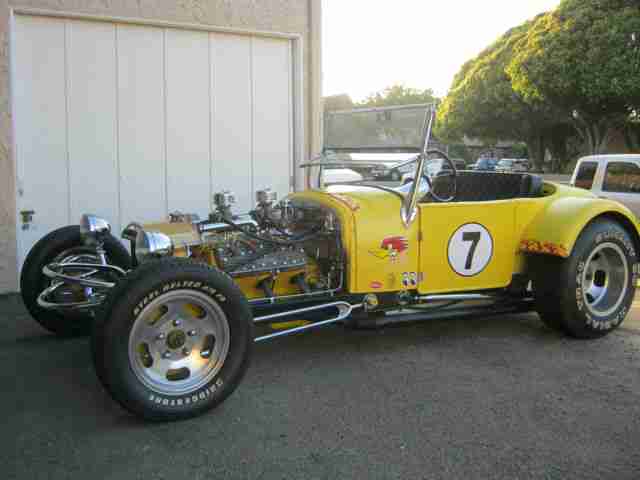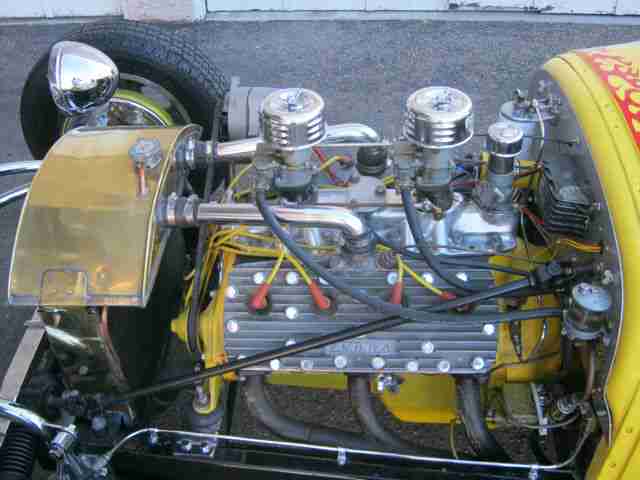 Sorry for the duplication in photos...I'd rather show more than not enough!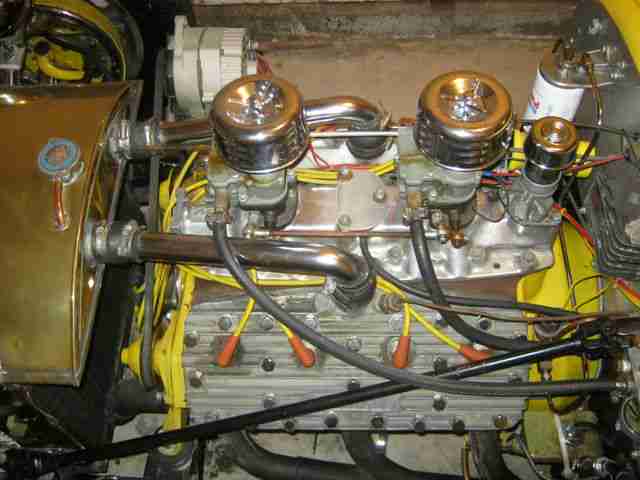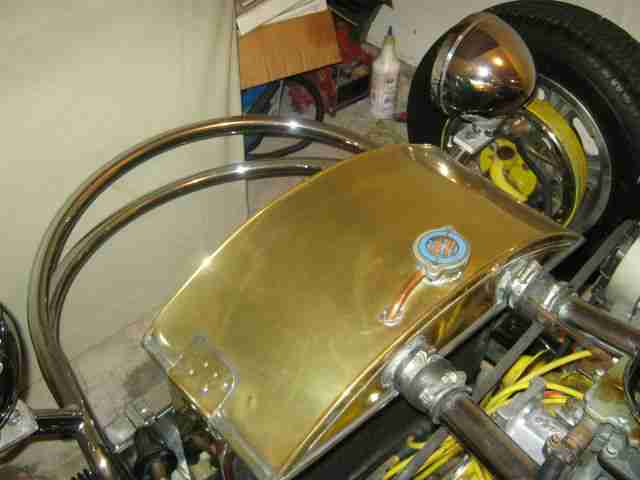 That radiator is something else!!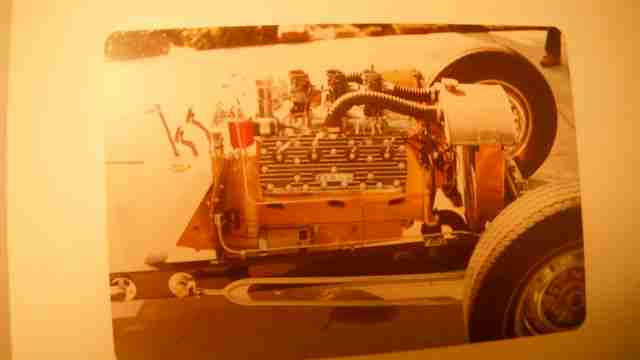 A lot of the build was documented in photos and it is real fun to look at them and see how it came together so many years ago.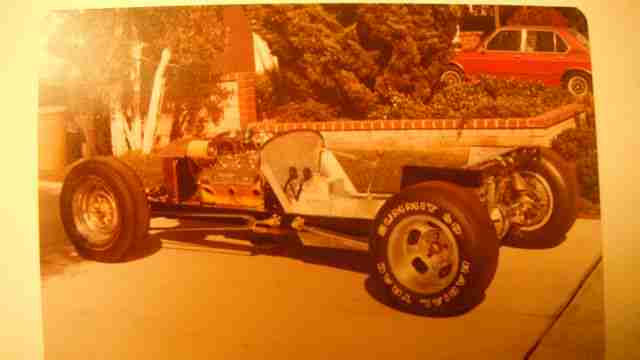 Here it is right before the body was fitted!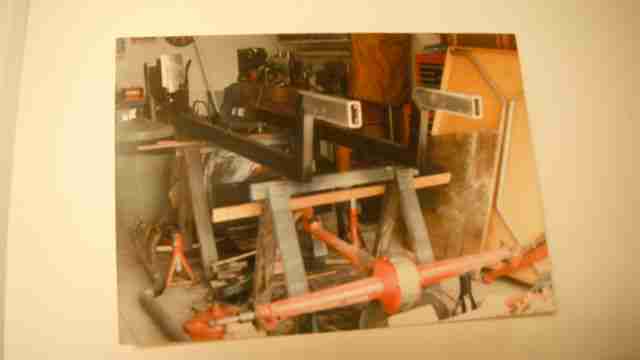 The frame sections on the saw horses and the drivetrain below.
This was a classic home-build. No big money, credit card whipping, cookie cutter over the counter China made parts...
this is classic Hot Rodding at its best... its not what you bought...its what you built!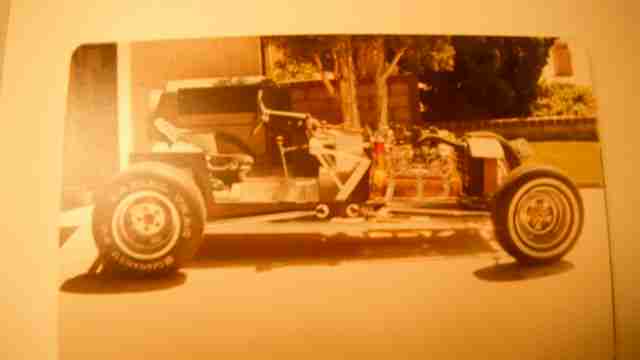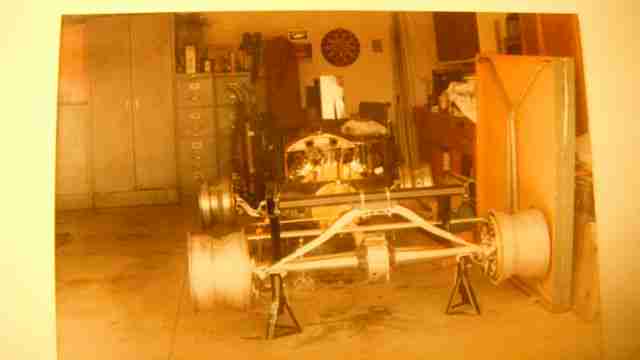 This shot showing the chromed rear end and wide wheels all mounted up on the detailed frame in the home garage...
wedged inbetween the ping pong table and house stuff...this is how it was done!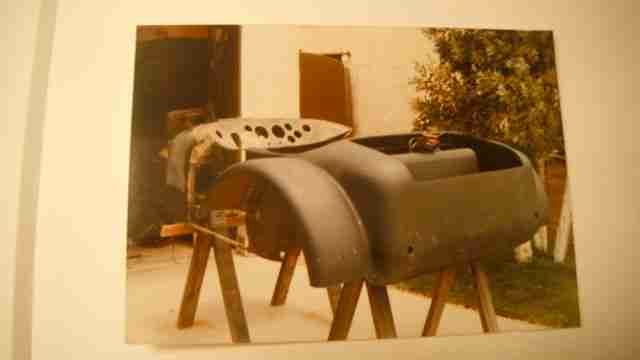 Here is the body in primer...really a neat shape.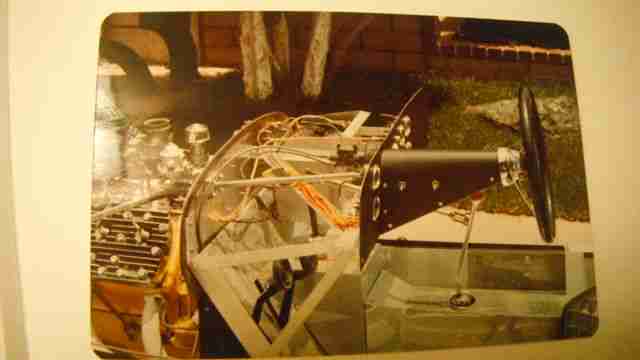 Some detailing of the firewall and wiring...this was a nice build!
Not some hack job...this guy took his time and did it nice!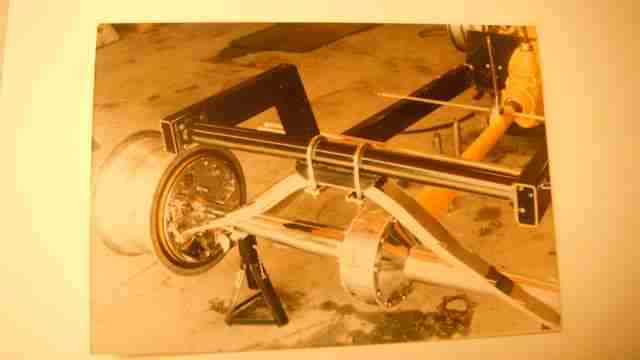 Chrome brakes and rear suspension is super cool.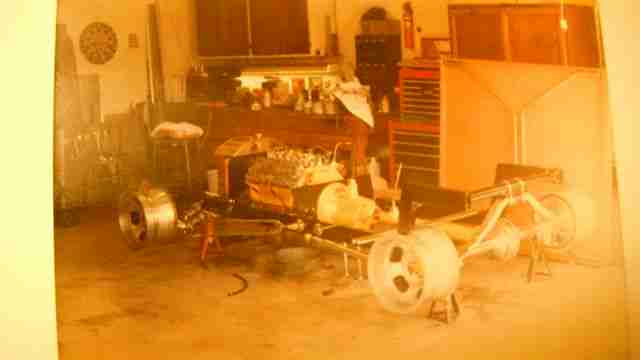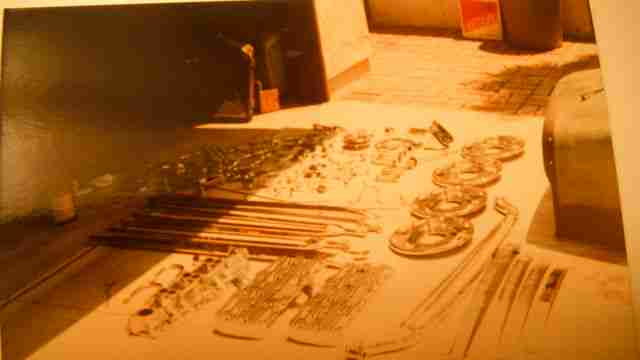 Here is the load back from the chrome show where everything was plated or polished...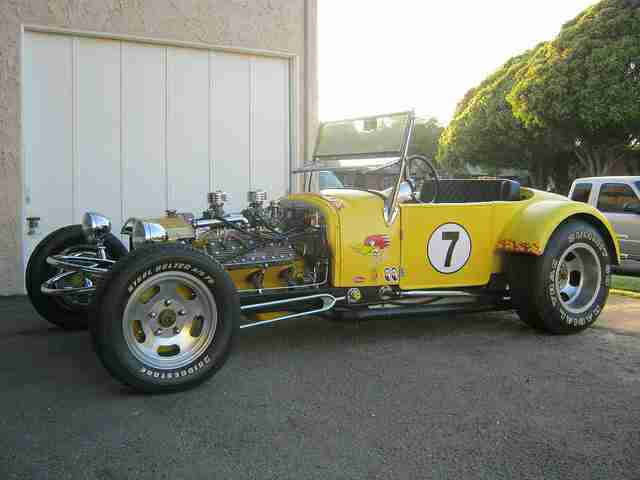 And today, many years later the car is still here while the builder has moved on to higher places.
It was a labor of love and it shows when you take a close look at it.
Its loud and shaky like a Hot Rod should be...no saftey frills other than a seat belt,
no turn signals, no horn...but it has more soul and is more fun to drive than 99% of the cars on the road today!!
Asking
$11,750 obo
---
For More Information...CALL
951-767-1600
or email
oldbug@earthlink.net
---